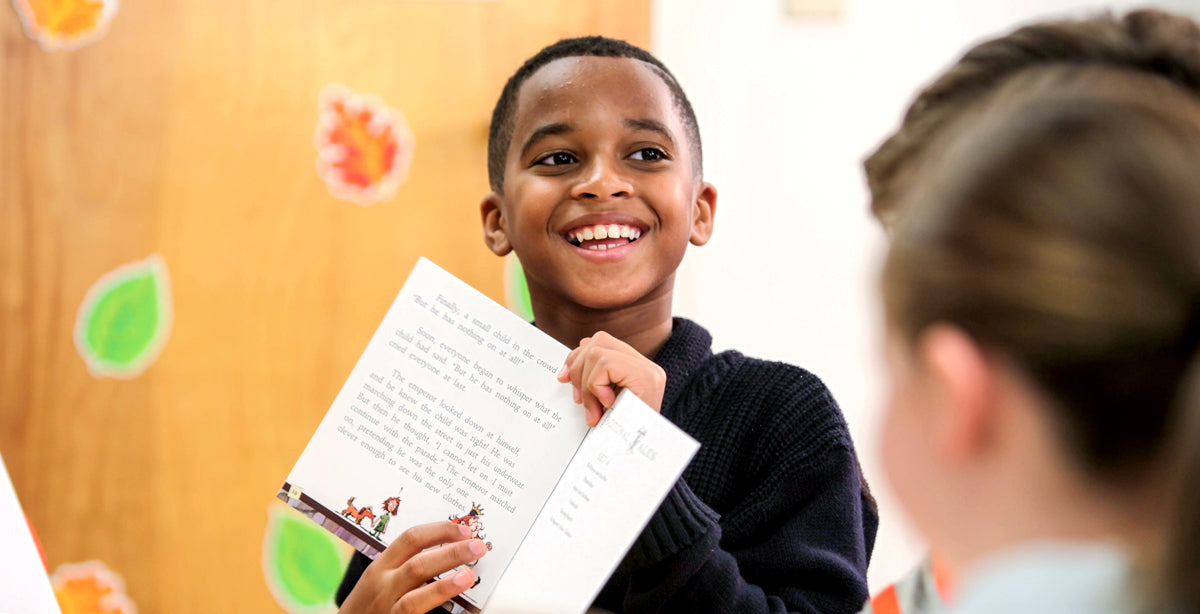 Early on in the reading process, it is important to teach students to check the accuracy of their reading by using visual information. They accomplish this by checking the first letter of a word. As students progress in their reading, they will encounter larger, more difficult words, so they'll need to check beyond that first letter.
There are a few places in a guided reading lesson where you can demonstrate how to check the visual information. In the video below, Dr. Michal Taylor, a Reading Recovery Teacher Leader and literacy consultant, works with students who are reading The Shoemaker and the Elves, a level H book.
As part of the book introduction, you can see that Michal has students locate some new, challenging words. She tells them, "Your eyes have to check what your ears can hear." Michal explains to the students (and observing teachers) just how to do this. She asks the students what letter they expect to see in the beginning of the word leather. She also helps them determine how many parts there are in the word beautiful and has them look for those pieces. This demonstration helps students learn how they can check larger, more complex words.
Next, students begin to read their new book. It is an important part of the guided reading lesson to have each student read the book themselves; this is never a time for round-robin reading! As each student reads, take the opportunity to listen and do individual teaching based on what you see them doing. Notice that Michal helps students use what she taught them as they read the text.
Michal has been a wonderful resource for so many teachers and classrooms. If your school needs support in implementing guided reading, you can reach out to her or any other Pioneer Valley Books consultants here. Each member of that team has a wealth of educational experience and would be happy to help tailor sessions to meet your needs.
I hope all of you are enjoying a good school year! Many hurricanes have interrupted school days and, in some cases, damaged your schools. I wish everyone a swift recovery.