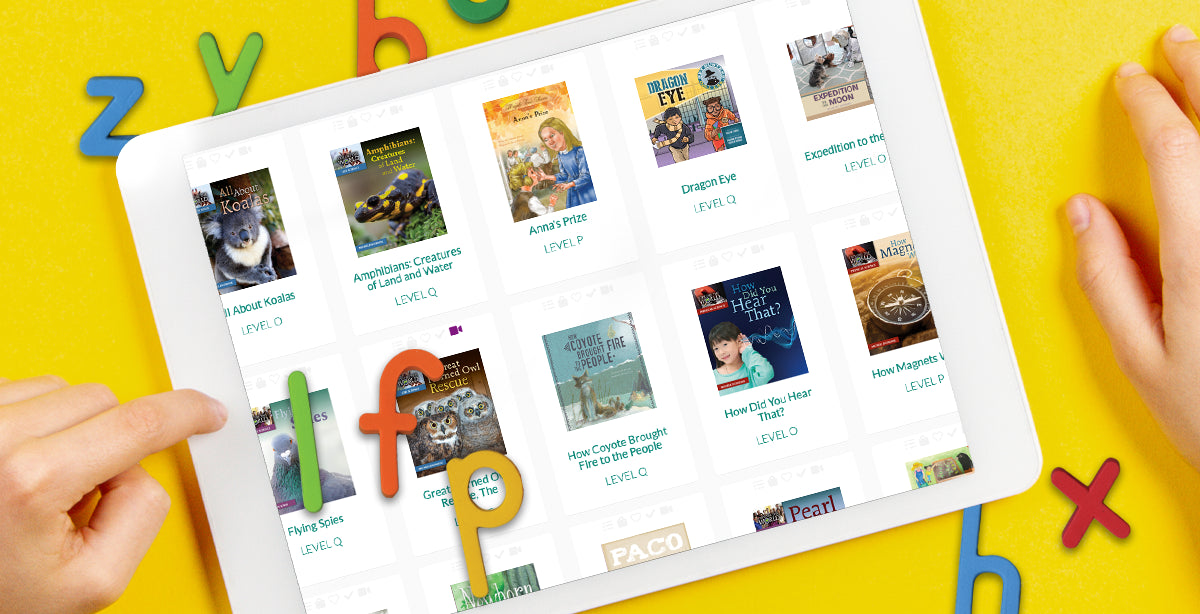 Some of you have asked about how to remotely teach the Literacy Footprints Beginner Steps lessons, or what Jan Richardson, in her book The Next Step Forward in Guided Reading, calls Pre-A lessons. These lessons are designed to help students who know very few letters and may have limited book experience and/or limited English.
Adaptations will need to be made, but I do think you can use the Digital Reader for teaching Beginner Steps lessons. Here are some ideas for how to do each component of the Beginner Steps lessons remotely: 
Step 1: Work with Names
If you have students who still need help with writing their name, you will want to include this step. The students will need magnetic letters or some homemade letters.
Have students mix up the letters and make their name.
Have parents write out their child's name on paper, and then ask students to trace over their name.
Step 2: Work with Letters
Hold up the ABC Chart and a magnetic letter. Have students look for the matching picture on the chart or the letter that matches that sound.
Write some upper- and lowercase letters on a digital whiteboard. Have students draw lines connecting the upper- and lowercase letters.
Demonstrate how to form a letter on a whiteboard, and have students make the letter in the air first and then on a piece of paper.
Hold up the ABC book and read it together.
Step 3: Work with Sounds
Say a one-, two-, or three-syllable word, and together clap the syllables. Or show a picture and clap the syllables.
Sort pictures with students. To see how to do this remotely, watch this video starting at 3:30.
Say two words, and ask students to put their thumbs up if they rhyme.
Step 4: Work with Books
Select an easy Level A book from the Digital Reader, and share your screen. Look through the pictures together, and have students take turns talking about what they notice. Then do a shared reading of the book. Use your cursor to point to each word as they read.
Step 5: Interactive Writing
Decide on a sentence to write together. On a piece of paper or whiteboard, draw lines for each word. Have students write the letters they hear on a piece of paper while you write it on the whiteboard. In Zoom, you have the option of using a shared whiteboard. Look under Options. In this case, a student can contribute to the writing just as they would on the sentence strip.
If you have more ideas on how to teach your Beginner Steps lessons with your students, let us know! We would love to share them with other teachers. And don't forget, we are all in this together!